SATYA BRAHMA
CHAIRMAN & EDITOR-IN-CHIEF
NETWORK 7 MEDIA GROUP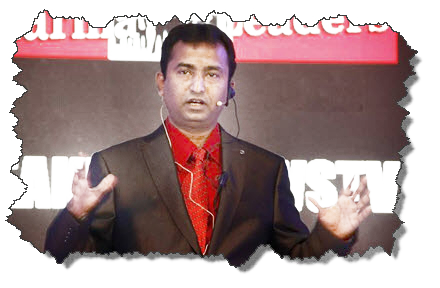 "If there is one place on the face of earth where all the dreams of living men have found a home from the very earliest days when man began the dream of existence, it is India."
While my ideas & Philosophies are based on the reflection of my strong upbringing coming from a middle class family, I have been a great scholar of Indian rich tradition & over the years I have observed that whatever may happen to me, one thing will not change – My Faith & My Confidence
"It is impossible not to be astonished by India. Nowhere on Earth does humanity present itself in such a dizzying, creative burst of cultures and religions, races and tongues. Enriched by successive waves of migration and marauders from distant lands, every one of them left an indelible imprint which was absorbed into the Indian way of life. Every aspect of the country presents itself on a massive, exaggerated scale, worthy in comparison only to the superlative mountains that overshadow it. It is this variety which provides a breathtaking ensemble for experiences that is uniquely Indian. Perhaps the only thing more difficult than to be indifferent to India would be to describe or understand India completely. There are perhaps very few nations in the world with the enormous variety that India has to offer. Modern day India represents the largest democracy in the world with a seamless picture of unity in diversity unparalleled anywhere else."
"There are some parts of the world that, once visited, get into your heart and won't go. For me, India is such a place. When I first visited, I was stunned by the richness of the land, by its lush beauty and exotic architecture, by its ability to overload the senses with the pure, concentrated intensity of its colors, smells, tastes, and sounds... I had been seeing the world in black & white and, when brought face-to-face with India, experienced everything re-rendered in brilliant technicolor."
Whenever I have read any part of the Vedas, I have felt that some unearthly and unknown light illuminated me. In the great teaching of the Vedas, there is no touch of sectarianism. It is of all ages, climbs, and nationalities and is the royal road for the attainment of the Great Knowledge. When I read it, I feel that I am under the spangled heavens of a summer night.