SATYA BRAHMA
CHAIRMAN & EDITOR-IN-CHIEF
NETWORK 7 MEDIA GROUP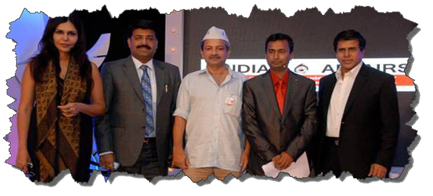 Network 7 Media Group is one of the senior leaders in the meetings, healthcare journals providing successful marketing solutions to a wide variety of stakeholders for more than two decades -. Integrral has expanded over the last decade into print and online publishing, conference and event production, and digital marketing.Network 7 Media Group's mission is to provide to its readers & stakeholders highly effective, results-oriented tools to make their marketing efforts a success. Our matchmaking programs deliver qualified leads to fit their profile targeted specifications. Integrral provide destination marketing organizations greater access to the niche group markets through Internet solutions, demographically targeted events, and publications like Physician's Digest & many more in pipelines.Additionally, Network 7 Media Groupis an innovator within the ever-emerging Internet technologies field for healthcare Communications. As part of its business strategy, Network 7 Media Groupmanages several targeted newsletters and exclusive global events. Based in commercial capital of India, Mumbai, Network 7 Media Groupis a success story in today's challenging, ever-changing environment. That story is based on strong relationships that result in servicing well-defined niche communities within the Healthcare industry, an overall commitment to quality products and solutions that work for our readers, and a work environment that encourages new development, collaboration, education and service. Network 7 Media Groupprovides a powerful assortment of resources available to reach healthcare decision-makers worldwide.
Network 7 Media Group believes that only strong opinions with definititive actions can influence the policy makers of the society & hence is committed to bring & expose the hidden stories that need global audiance. The Group has strategic collaborations with wordwide media leaders to disseminate lead stories. Backed by industry leaders,market researchers of repute on its Board, Network 7 Media Group's healthcare publications & niche events has been appreciated by the global decision makers. Mr Satya Brahma, Chairman, Network 7 Mediais armed with over a decades of expertise in Healthcare Industry & not-for-profits organisational drive, is a credible name today.Known for his aggressive management style coupled with an eye to innovate, Satya has transformed & turned around many organisation's vision with a realistic approach. From President Barack Obama to common people, from thought leaders to game changers, Satyahas accomplished the distinction of Innovator with a reason.
Led by an army of 200 aggressive team Members across the Goble, Satya steers the Media Empire with ease & conviction.