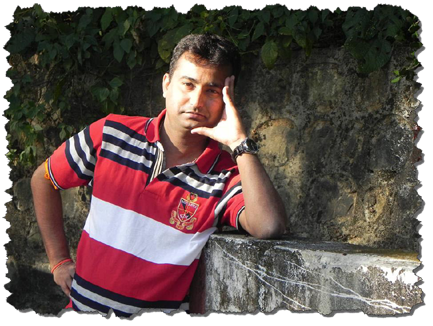 "We are already spending Rs 67,310 crore on food subsidies. The National Food Security Bill will increase this by only Rs 30,000 crore, just 4% of the corporate taxes that are being booked as revenues foregone, The added expenditure will still mean a subsidy of only Rs 3.25 per person per day. The National Food Security Bill serves only to register the fact that hunger is a real cause for concern, as in its present form, the bill is not adequately endowed with a vision to address the structural causes of India's food and nutr itional insecurities".

"India's growth story has a flip side. Present levels of malnutrition result in a 2-3% decline in GDP. It causes delays in education, triggers learning disabilities, affects the overall physical and cognitive development of children at an early age. Every year, India loses 1.3 million children under the age of 5 due to under nutrition and non-availability/inaccessibility to basic healthcare".

"How can we accept a growth trend wherein 70% of total GDP is directly under the control of 8% of India's elite? Growth is important, as it helps create a conducive environment for people to better their living standards. But we cannot accept a growth trajectory that curtails opportunities for the common man and grabs common property and natural resources for short-term gain. While India's economy has been growing at 6-9% in the last 12 years, undernutrition among her children has dropped a mere 1% in the eight-year period 1998-99 to 2006. Should we accept a token 0.1% decline in childhood hunger per year"?

"Although our country is being run by economists, they sound helpless and ill-informed. Has anyone from the Planning Commission, PMO or RBI ever said publicly that the government doled out almost Rs 6.22 lakh crore as tax revenue subsidy in the financial year 2011-12? This is registered as taxes foregone, and accounts for 65% of the government's total revenue. Last year, the figure was Rs 5.36 lakh crore. A total of Rs 23 lakh crore in six years has been stashed away in the corporate world's coffers. No one has questioned this. Meanwhile, the agriculture subsidy has been converted into direct loans to farmers; petrol has been handed over to the market; public expenditure on basic services like health, education and access to clean water is dropping. Why the hue and cry about NFSA expenditure"? "It is now an accepted fact that the government system is so corrupt and disorganised that it cannot deliver basic services to the citizens of this country. Any direct government hand in administering foodgrain, healthcare, education and social security would mean the breakdown and ruin of these services. That's why it's being said that it is better that people begin to accept a system of receiving cash relief, in accordance with certain eligibility norms.In financial year 2010-11, the central and state governments spent a total of Rs 3.69 lakh crore on the social welfare sector (education, healthcare, livelihoods, social security, etc). The total amount of subsidy on the social sector, in 2011-12, is Rs 1.62 lakh crore, which is about Rs 20,000 crore more than in the previous year. Public expenditure on the social sector is declining; the cash transfer policy will contribute further to this decline". "National Food Security Bill's version that It costs Rs 3.65 for every rupee of development funding to percolate down to the beneficiaries. If the relief meant for poor families in the 150-odd central and state government-run programmes is provided in cash, it would mean that every poor and vulnerable family would receive Rs 2,140 a month, raising them above the poverty line. Will this suffice to provide them access to foodgrain, healthcare and education at the prevailing open market rates"?

"Today, 42 crore of India's most destitute are able to survive because the public distribution system provides them 35% of the foodgrain they require. The sad fact is that there is no true assessment of poverty in the country. As much as 39% of India's poor population does not even have a ration card; they get no government welfare relief whatsoever.The government system cannot be made accountable or free of corruption, so the alternative proposed is not to reform it but to divest it of its purpose and functions and let the people repose their trust in the market". "The Indian initiative appears to be influenced by the cash transfer programmes prevalent in South American countries. These are countries where urbanisation has been taking place for the past 200-300 years, and 80% of their populations live in cities. Gender discrimination is comparatively low, as is corruption. Our Planning Commission fails to see that these countries have developed stable welfare services. They have provisions to extend economic help to families with school-going children, and the programmes are successful because the school system works well. They also have hospitals and other services, making cash transfers a meaningful exercise. In India, the infrastructure for basic welfare services is collapsing; any policy of cash transfers could have disastrous results. It is being said these days that India is now a developed economy and public distribution programmes only sully the country's image by suggesting backwardness. That's why such programmes need to be discontinued. But what intellectuals fail to realise is that the government buys 4-6 crore tonnes of foodgrain every year, at its minimum support price, to run the public distribution system. If foodgrain were not distributed through the public distribution system, the government would buy less from farmers, who would then no longer have the luxury of being able to sell their produce within a radius of 10 km from their villages. This would increase their dependence on companies like ITC and Cargill, leading to a situation where multinational companies, not the government, determine the price of food grain".

"In 16 years, farm suicides cross a quarter-million. It's official. The country has seen over a quarter of a million farmers' suicides between 1995 and 2010. The National Crime Records Bureau's latest report on 'Accidental Deaths & Suicides in India' places the number for 2010 at 15,964. That brings the cumulative 16-year total from 1995 — when the NCRB started recording farm suicide data — to 2,56,913, the worst-ever recorded wave of suicides of this kind in human history".

"India's first national budget after Independence was of Rs 200 crore. In 60 years, it has grown to Rs 10,00,000 crore. But alas, poverty and starvation continue to thrive as relentlessly as before. We can't in any seriousness say that the trickle-down theory of economic development has put food on the plates of millions of our hungry brethren. Every night, around 420 million people go to sleep on an empty stomach".

"Seventy per cent of children under the age of 5 are anaemic; likewise more than 75% of children in 11 of our 19 states. India as a country may have progressed, but her children have not gained anything".

"While countless Indian citizens are condemned to sleep on empty stomachs, crores of tonnes of foodgrain rot in the country's godowns. India has the capacity to store 415 lakh tonnes of grain in its godowns, yet 190 lakh tonnes are stored outside under thin plastic sheets. Speedy distribution of this grain could feed many hungry Indians. Despite instructions from the Supreme Court to distribute 35 kg of foodgrain per person, only 20-25 kg per capita is being distributed. This shortfall can be addressed by proper utilisation of grain rotting out in the open. Only lack of political and administrative will can be blamed for such debilitating ennui".

"Should food security legislation take the targeted approach or one aimed at universalisation of food security? If food security is considered an integral part of the fundamental right to life, how can the targeted approach even be considered? When exclusion and caste/class/gender discrimination have been key to social, political and economic structures, how can any targeted approach address the hunger and food insecurity situation in our country today"?.

"In the present regime of economic, centralised and corporative capitalist development, the state considers expenditure on food subsidies an unproductive investment. Some argue that we have developed at a pace of 6-8% a year, so most people do not require state assistance for their food requirements.The Planning Commission of India has taken the stand that it will only prescribe the formula for a targeted National Food Security Act, in which 37.2% of families (estimated by the Tendulkar Committee) living below the poverty line will be entitled to subsidised foodgrain. The report recommends that families spending less than Rs 446.68 or Rs 14.88/day in rural areas, and Rs 578.8 or 19.29/day in urban areas, will be considered 'poor'".

"The present crisis of food insecurity is due to the consistent exploitation and negligence of agriculture and the rural sector. Even in this age of breakneck urbanisation, two-thirds of our population depend on agriculture whereas its total contribution to India's GDP is a dismal 17%. At the other end of the spectrum, private enterprises that are a minuscule 1%, stake their claim to one-third of our GDP. Real food security can only be achieved through an entirely new form of polity".

"Despite tall claims of a high growth rate, poverty in India has increased. The rich have become richer, and the poor poorer, due to the favours bestowed upon one particular section of society that benefits from the country's economic policies. In the recent financial year, the government provided subsidies and exemptions to the industrial and corporate sector to the tune of Rs 418,000 crore. This sector contributes just 22% to employment, compared to agriculture which provides employment to 67% of the population".

"The widening gap between the rich and the poor is also reflected in the BPL status awarded by the government. It was not by mistake that a lower level of expenditure for fixing the BPL line was used. To keep BPL numbers low, calorie intake at the official poverty line was 2,170 calories in 1977-78, 2,060 calories in 1983, 1,980 calories in 1993-94, and 1,820 calories in 2004-05. The present BPL calorie norm permits people to consume just 1,820 calories, whereas to consume the desired norm of 2,400/2,100 calories, the cutoff line for determining BPL status should have been around Rs 700 in rural areas and Rs 1,000 in urban areas. Thus, a large number of rural residents with consumption in the range of Rs 360-Rs 700 have been deprived of BPL status ('Identification of BPL Households in Rural Poor', Dr N C Saxena Committee report, page 4-7)".

"What is incredible about 'Incredible India' is that while it sports a high growth in GDP, it ranks 66th in a list of 88 countries on the World Hunger Index. Almost 50% of its children are malnourished and 75% of its women suffer from anaemia; and per capita food availability has actually decreased between 1991 2004-05. Activists see the proposed Food Security Act as a gimmick to win future votes, just as the NREGA was seen as the reason for the substantial mandate given to the UPA in the last elections. The government will be seen to have done something pro-poor even though it will only be a mask behind which it quietly carries on its real agenda of neo-liberal reforms".

"The auction of natural resources, conservation of tigers, guidelines for media reporting, preservation of the Taj Mahal, corruption, mid-day meals, CNG, location of industry, banks in residential areas…Today the list of issues before the courts appears endless. The origins of public interest litigation (PIL) seem to be overshadowed by the present avatar of PILs. Revisiting the genesis of PIL and subsequent developments in the context of the role of the higher judiciary since Independence, particularly the Supreme Court, can assist us in taking take a critical look at the phenomenon".

"The portents are ominous: declining authority and erosion of the legislature and executive along with an increasingly activist judiciary favouring the haves rather than the have-nots. More than two decades ago, then Law Minister Shiv Shankar remarked (28): "Mahadhipatis like Kehsavananda and zamindars like Golaknath evoked a sympathetic chord nowhere in the whole country except in the Supreme Court of India. And the bank magnates, the representatives of the elitist culture of this country, ably supported by industrialists, the beneficiaries of independence, got higher compensation by the intervention of the Supreme Court in the Cooper case. Antisocial elements, ie FERA violators, bride-burners and a whole lot of reactionaries have found their haven in the Supreme Court." Certain other corporate entities like Vedanta, Sterlite and POSCO could also perhaps be added to this list".