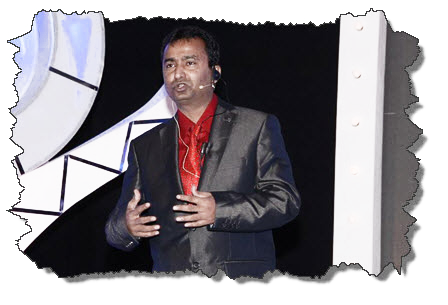 All of India is awash in an animated display of patriotism. The morning air is filled with the strains of 'Aye mere watan ke logon...', 'Mere desh ki dharti sona ugale...', 'Vande Mataram... (Lata Mang-eshkar's rendition in Anand Math) and other songs which, no matter how many times you have heard them before, give you goosebumps on this special day. Boys at traffic signals are selling paper flags. Even that roadside tea vendor, whose earnings can barely support his family's meager dal-chawal needs at a time when dal is selling at Rs 80 per kg and chawal at Rs 40 per kg, is sporting a tricolour on his ramshackle handcart. The Prime Minister's Independence Day speech, delivered from the ramparts of Red Fort, has been watched in the drawing room. It's now time to attend the flag-hoisting ceremony of my cooperative housing society.
What catches my attention is that the chairman of the society, which houses 200 families, concludes his speech not only with the customary 'Jai Hind', but also adds 'Jai Mumbai' and 'Jai Karma Kshetra' (the name of our housing complex) to it. He has earlier spoken of how India has weathered the global recession, and other good things that have happened in the past year. But he has also drawn the residents' attention to the looming problems on the national and local horizons—the spectre of drought, the cut in municipal water supply, hence the need to conserve water by implementing a rainwater harvesting project for the building, and what to do to counter swine flu. His call for making Karma Kshetra the best housing society in the area has elicited a big applause
In my ensuing short speech, I describe the chairman's remarks as a fine combination of national-level patriotism and local patriotism. In order to make Mera Bharat more Mahan, I say, we need to think national but act local. I also express another thought, which is inspired by a line in 'Mere desh ki dharti...' from Manoj Kumar's evergreen film Upkaar. Singer Mahendra Kapoor raises his voice to a climactic pitch when he sings the line: 'Yahan apna paraya koyi nahin, hai sab pe maa upkaar tera' (there is no 'us' vs. 'them' in our country; Mother India, your blessings are for all Indians). "Our local community," I continue, "doesn't include only the privileged residents of this high-rise building. The safai karmacharis, drivers, security guards and others who serve us, and who are present at this flag-hoisting ceremony, are also equally a part of our community And our patriotism is measured by how much we care for their welfare. India cannot become a stronger nation, and a nation envisioned by the heroes and martyrs of our Freedom Struggle, unless we strive to make the lives of all Indians better."
Independence Day has thus provided the right context for me to expound on two more ideas in this concluding article in the series on building better cities—local patriotism and community service. There is nothing parochial or chauvinistic about being proud of one's town or city. Healthy local pride can indeed be a spur to citizen activism, which, though rooted in neighbourhood or city-level issues, can contribute to the advancement of important national goals. Imagine, for example, a nationwide campaign for cleanliness—call it India Chakachak, an urgent national imperative—which draws strength from thousands of city-level initiatives, with robust partnerships between citizen groups and state/city authorities. Today we have countless voluntary organisations in our cities and towns that are valiantly working for improving education, healthcare, environment, care of senior citizens and street children, public transport, preserving urban heritage, etc. (My fellow IITian Vinay Somani has created an excellent coalition of NGOs, called Karmayog, in Mumbai and other cities. See www.karmayog.org .) If only they get the right support, recognition and partnership from governments, they can do wonders.
Here is a case study of how national and local patriotisms can complement and strengthen each other. Shintaro Ishihara, Tokyo's powerful governor, gave a popular slogan, "Change Tokyo, Change Japan", that galvanised a major transformative effort extending from the city to the nation. The effort involved many mega urban renewal projects as well as thousands of micro-level citizens' initiatives. Ishihara is now heading the national committee bidding for the 2016 Olympics to be hosted in Tokyo, which, if successful, will undoubtedly boost Japan's national pride just as the 2008 Beijing Olympics did for China.
My final idea on building better cities is to recognise that art and culture can be powerful forces for urban transformation. We must integrate art and aesthetics into every public structure and utility. What a strange paradox it is that most Indians, who want the interiors of their homes to be beautiful, are totally indifferent to the pathetic condition of their public spaces. In her recent book Triumph of Order: Democracy and Public Space in New York and London, Lisa Keller describes public spaces as "drawing rooms" of ordinary citizens, where they come together to meet, discuss or spend their little leisure time. In other words, our parks, chowks, bus and railway stations and boulevards can actually enrich democracy. What an original thought!
Experience tells us that wherever beautiful spaces and utilities are created in the public domain, people become more proud of their city and also more protective of such spaces. Have you seen anyone spitting in the Calcutta Metro, where works of artists from Shantiniketan and other places are regularly exhibited? No way. Of course, we also need sustained mass awareness and mass participation campaigns to create among citizens a sense of ownership of their city's aesthetic heritage—both to preserve what we have inherited and also to add to it. Hence, all those who care for better cities in India should wage a battle against the pervasive ugliness that our authorities have built in public spaces—be it government buildings, housing for the poor, roads and flyovers, or anything else. The more beauty we create in our external spaces, the greater is the transformative effect of beauty in the inner psychic space of individuals and collectives. All the major religions of the world have extolled cities as divine spaces. Satyam Shivam Sundaram. It is true about every human experience, including the way we create and experience our cities. At a time when the whole world has entered a new phase of essentially urban-based civilisation, we in India have an obligation to make each of our cities a 'City of God', aspiring to achieve the higher possibilities of human evolution.